Music Alumni Spotlight and Testimonials
The Alumni Spotlight highlights former students of Harbor College that are making a career in music. This section demonstrates to our students, community, and political leaders the many successes originating from the music department.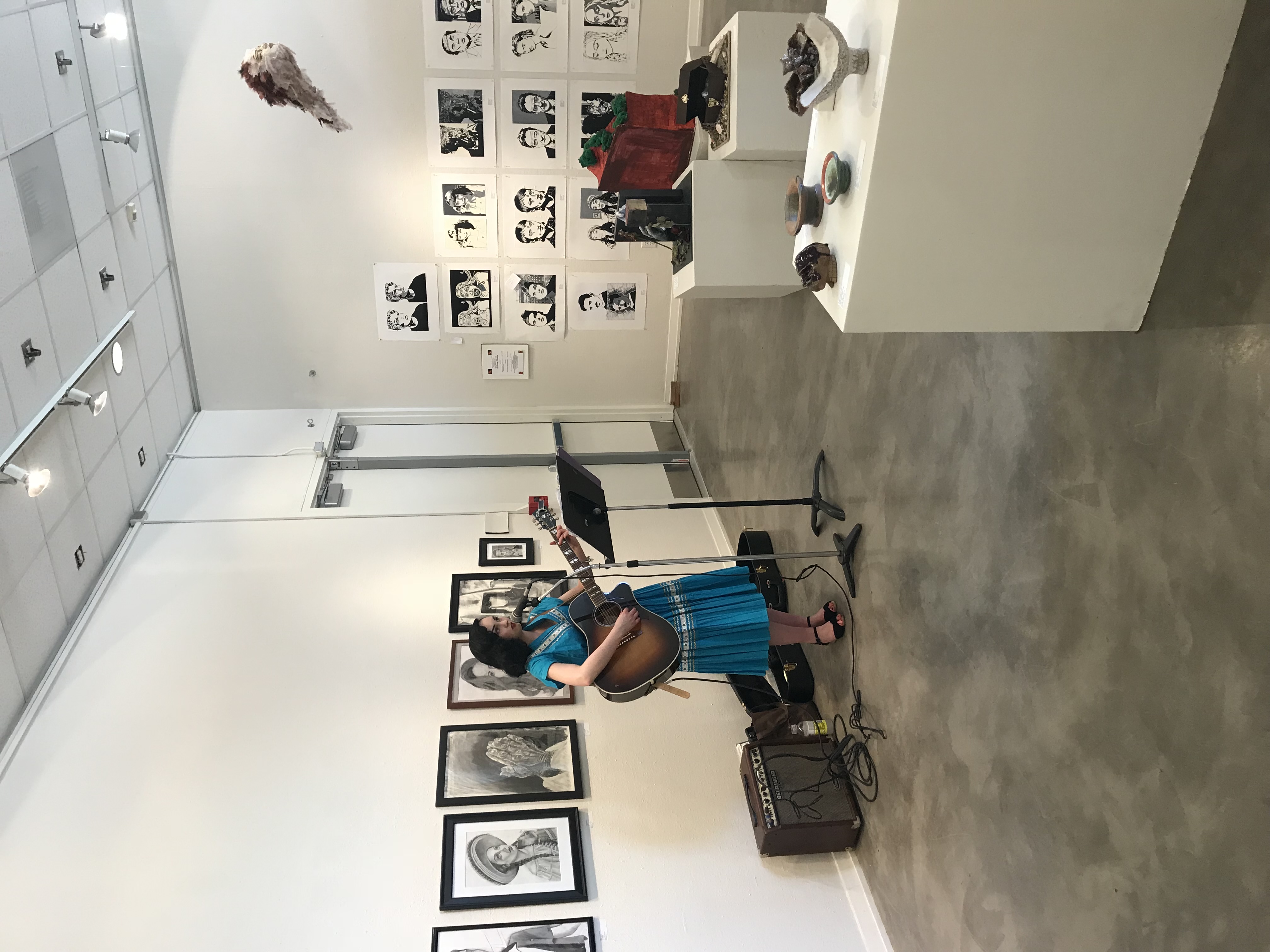 Photo: Alex Ridio, singer songwriter, performing in the La Harbor Fine Arts Gallery
"I was a part of LAHC's Music Department from 2013-2015. I love the LAHC music program. All the professors were great help in my development, and even though I did not take total advantage of all the available assistance, I did benefit from their availability. Now at university, I miss the days of LAHC because the professors were much more personal and I feel they had a genuine concern for my growth as a musician. Overall, the atmosphere at LAHC is that of a tightly knit music community. Competition is low but alliances and friendships are not. Everyone is rooting for you."
CSU Fullerton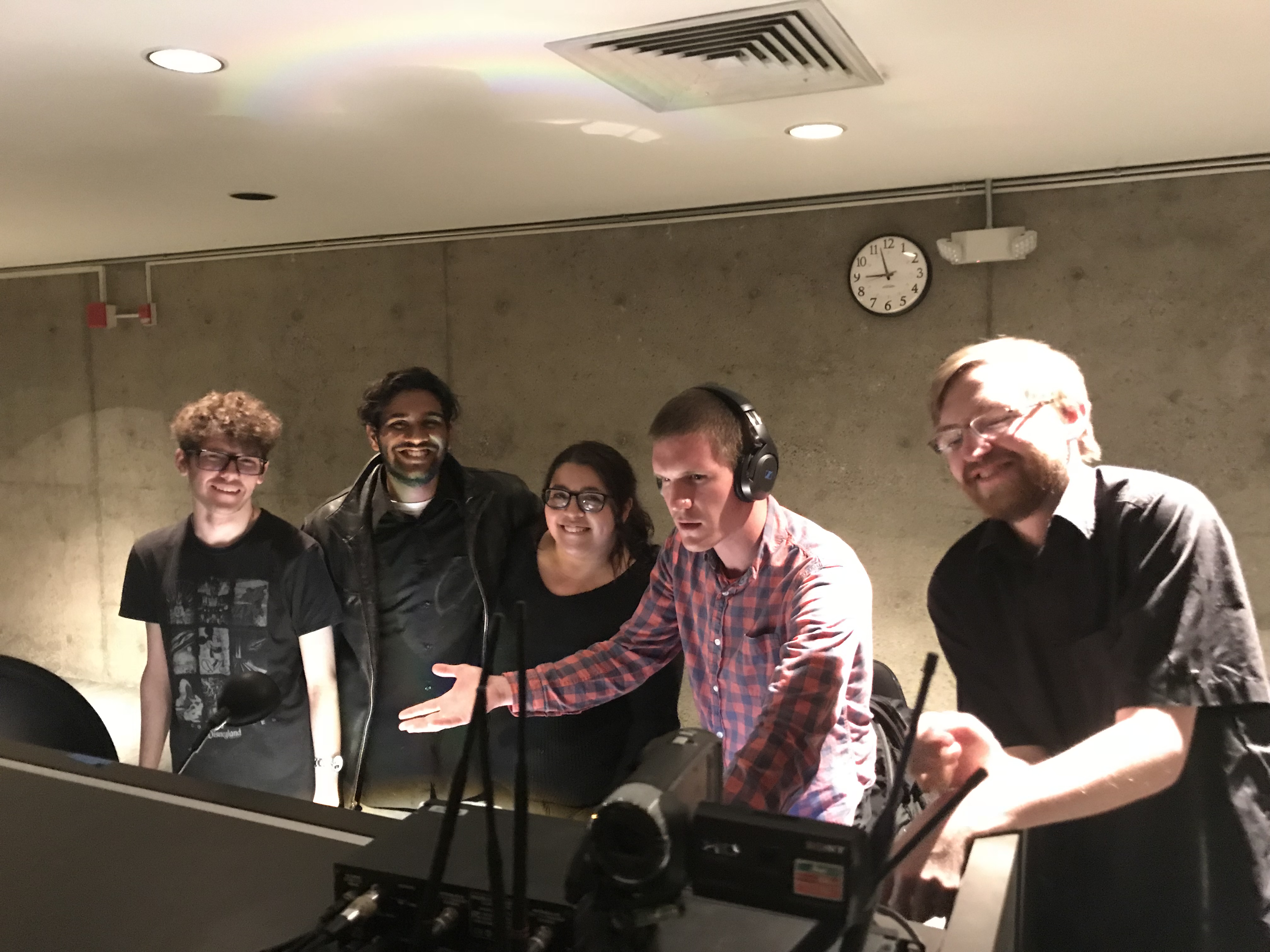 Photo: (second from the Right) Larson Ghormley return to Harbor to work the Fine Arts Showcase
"The Los Angeles Harbor College Music Department was a fantastic place to start my college education and my career in the music industry. As an aspiring music entrepreneur I wanted to be knowledgeable in a variety of aspects of the music industry so that I might better serve my clients and better manage my production team. At the Harbor College Music Department I was able to take a wide breadth of music classes in music performance, composition, theory, business, and technology all at an affordable cost. In addition to classes I was able to build real world experience. For example, I was able to engineer and record sound for school concerts and help faculty with their music projects outside of school. With receiving an Associate's degree in Music, five professional certificates, and three skills awards from the Harbor College Music Department I have been well prepared to start working in the music industry even while I finish my Bachelor's degree in Commercial music at California State University Los Angeles. The Harbor College Music Department has well equipped facilities, especially for recording, and a knowledgeable, helpful, and friendly faculty."
CSU Los Angeles
"Here at Harbor College, I was able to focus and build on my craft in an environment that not only encouraged self exploration, but also pushed you to challenge yourself to in order to improve constantly. It was here at Harbor College that I met some of the greatest people in the world. People of different facets and backgrounds, who were just as passionate for their subjects as I was for mine. Even the teachers I came across taught their subjects with such love and passion, that it flowed like wildfire throughout the class. After leaving Harbor College, I not only left with the love and support of all the friends that I had met during my stay, but also with the tools necessary for me to face the outside world. Harbor College is a place of wonderful memories for me, and I can say without a doubt, that coming here was the best decision of my life."
Alexandria Jackson, mezzo-soprano
UC Santa Barbara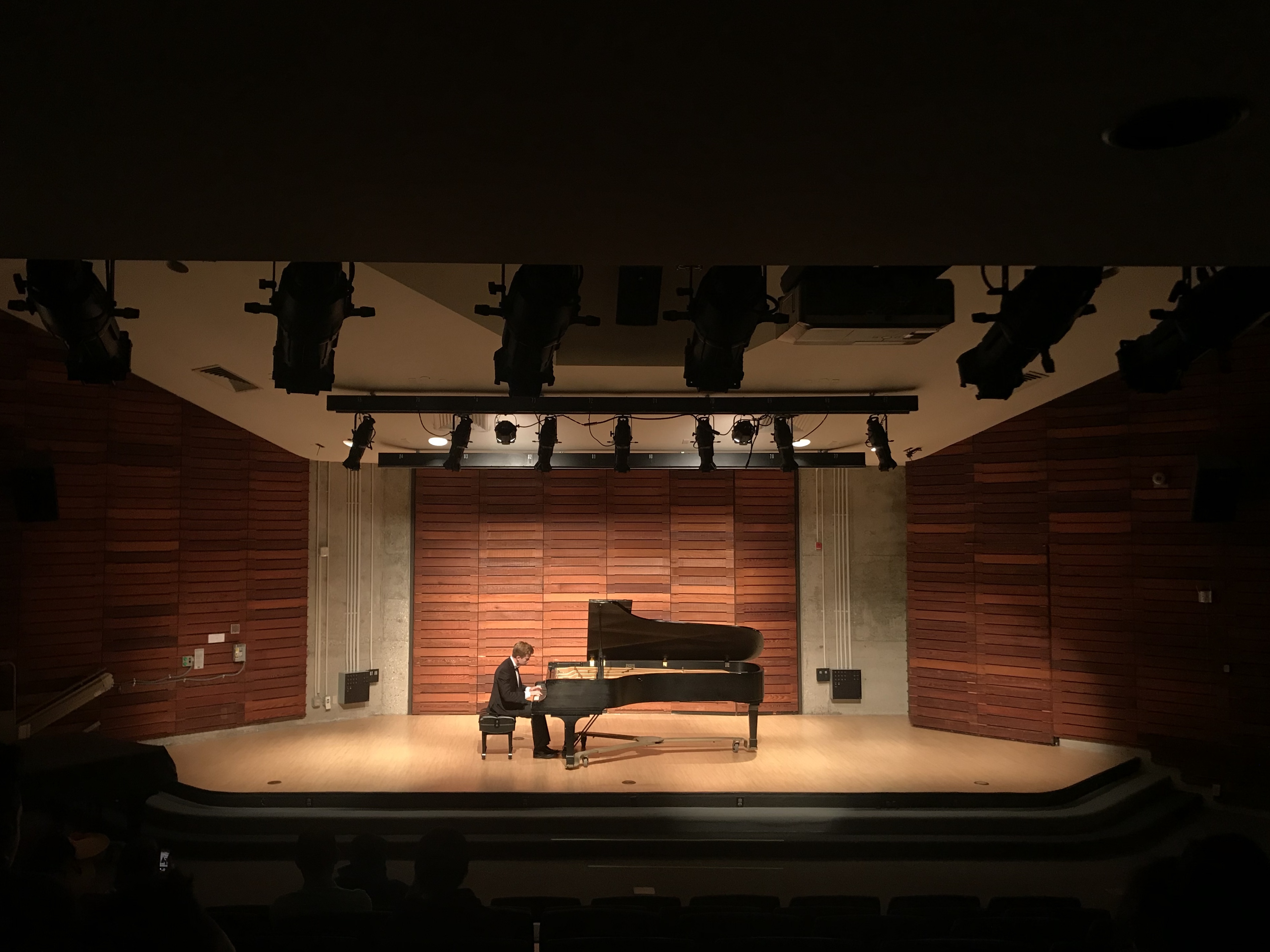 Photo: Michael Hill Alumni Piano Recital
"Being a part of the music department at LAHC was a blast. I felt like I was close to everyone as we took all of the same classes and had to perform in the same recitals. We encouraged and helped one another get through the struggles of being a music major. The music department is a safe environment for students such as myself to really blossom."
C. Michael Hill, piano
CSU Long Beach
University of Oklahoma
"I have attended LAHC from Fall 2014 through now. LAHC has an outstanding music department with instructors who are world-class musicians as well as excellent teachers. I am amazed at the level of musicianship and experience of the instructors and appreciate the welcoming environment for students of all levels."
Liz Holmes Adam Berry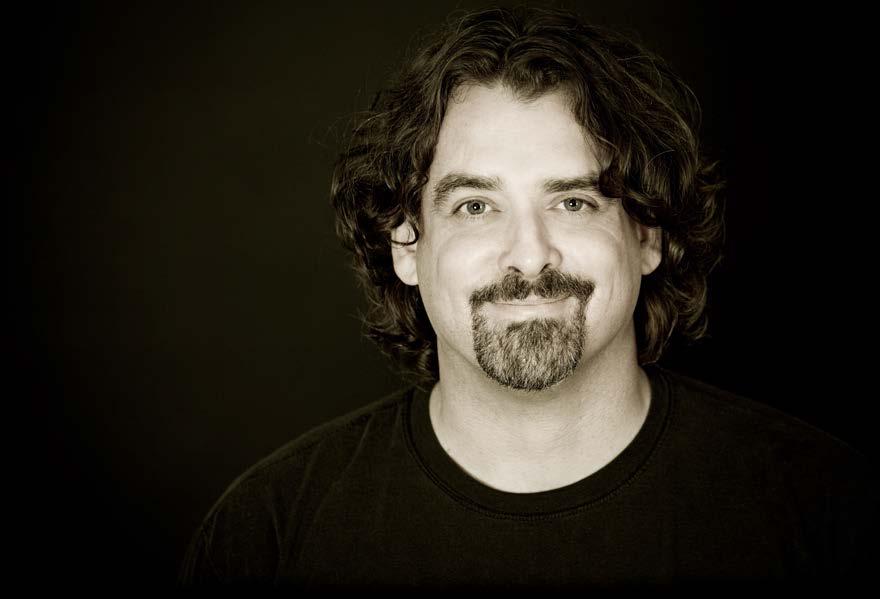 Adam began playing guitar at the age of six and wrote his first song shortly after. He began playing piano at 14 and spent his teenage years playing in jazz and rock bands and writing music. Adam attended Harbor College for several years and studied piano, voice, harmony, aural skills, recording arts, jazz arranging and applied music. In 1992 he attended USC where he majored in composition. After graduating from the U.S.C. film scoring program in 1995. Adam went on to score several features for Roger Corman and Andrew Stevens, and then in 1997 was hired as the composer for "South Park." In addition to writing the score for "South Park," the song "Naked Mole Rap," which was a collaboration between Adam and the show's creators Mark McCorkle and Bob Schooley and was released on Walt Disney Record's "Kim Possible Soundtrack," was in the top 10 on Radio Disney and earned Adam two "World of Rap Awards." In 2005 Adam was nominated for a daytime Emmy for Outstanding Achievement in Music Direction and Composition for his work on "Kim Possible."
In 2007 Adam began writing music for Comedy Central's, "The Sarah Silverman Program". He has continued this song-writing trend with the Nickelodeon / DreamWorks series, "The Penguins of Madagascar". He received a second daytime Emmy nomination in 2010 and a third in June 2011. The third nomination was the charm and Adam won the 2011 daytime Emmy award for outstanding achievement in musical direction and composition for his work on "The Penguins of Madagascar."
Ned Ebbs (Jr.)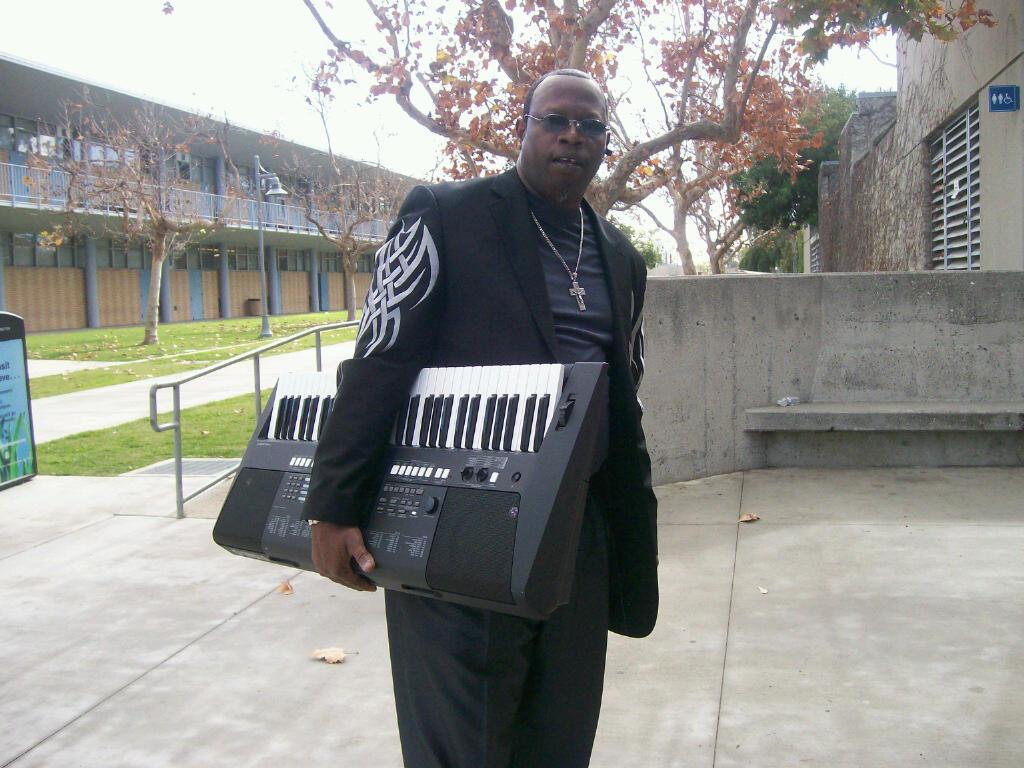 Ned was born and raised in the city of New Orleans La, graduated Fortier Senior High School and continued to focus on his music. His career began to take off after he appeared on Apollo Theater, and other shows. Ned worked to make a name for himself by singing in many different venues and events. After realizing that he needed to get more knowledge on his major, Ned moved to California and attended LA Harbor College and enrolled in as many music classes as he could. He completed his studies and received his AA degree to move on to a university.
Ned is now singing and playing in big churches and lots of events and is grateful for the education he received at LA Harbor College. He has learned a lot from his classes and the instructors who stood by his side, knowing he was going to achieve and accomplish his goal as a singer, songwriter and musician. Ned is now known in many areas in the state of California by attending LA harbor College. He transferred to CSU Dominguez Hills in the fall 2012 semester.
Matt Linc, owner of Alvas Music, San Pedro
The Alumni Spotlight and Testimonial is continually expanding. If you have taken classes at Harbor and want to share your story, please contact the music department at (310) 233-4429 or email the instructional music assistant.
Return to [Music Homepage]