Beginning Instrument Courses
Beginning instrumental courses are designed for the student with little or no previous musical experience. The classes offer basic instruction in note reading, music terminology, and musical performance on selected instruments. After successfully completing the course, the student will understand:
proper care and maintenance of a musical instrument is necessary.
how to produce the proper tone on your instrument.
music symbols and terms are translated into components for musical performance.
they are required to perform on a selected instrument in solo, small ensemble, and large ensemble contexts.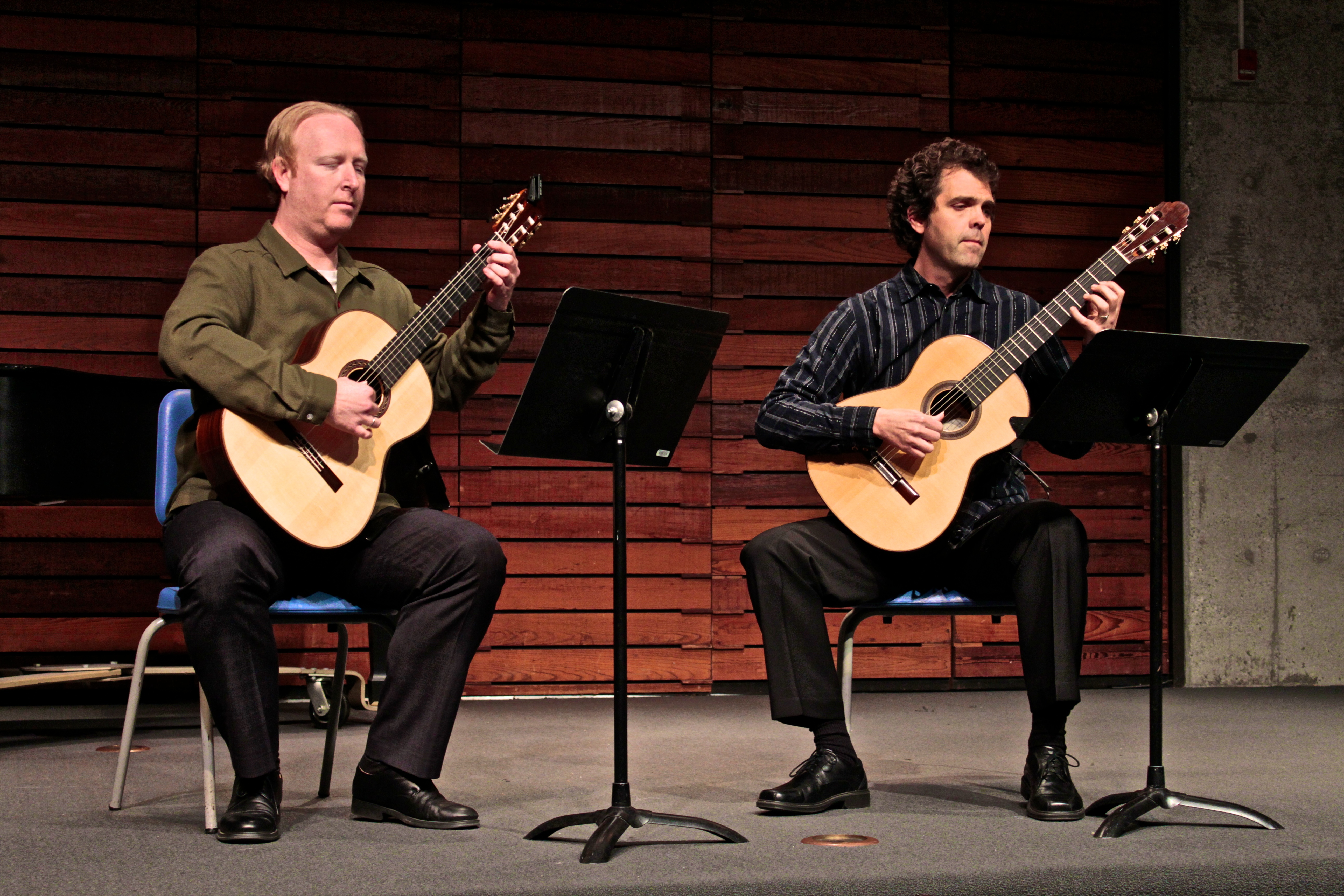 MUS 321 - Elementary Piano I-IV - This course is a four-semester sequence that provides the student with functional keyboard skills. Sight-reading, technique, repertoire, and functional skills such as improvisation, transposition, and harmonization skills are stressed throughout. Music majors whose major instrument is not piano must enroll in a piano class each of the four semesters or pass a piano proficiency exam.
MUS 411 - Elementary Voice I-IV - In this four-semester sequence the student receives guidance in the learning and presentation of several types and styles of solo song. Problems of tone production, breathing, dictation, repertoire, and song interpretation are analyzed. This course is designed to meet the voice requirements for traditional and commercial music majors.
MUS 650 - Beginning Guitar - This course consists of basic instruction in guitar playing from the beginning level. It includes appropriate exercises to develop technical facility, material for sight-reading, and study of basic chords and repertoire.
MUS 651 - Classical Guitar I-IV - This course is a four-semester series that develops classical guitar techniques, including right and left hand development. Includes various levels of repertoire, note reading, preparation for solo and ensemble performances. Student must provide a nylon string guitar.