General Ed Music Courses
General Education Music courses are designed for non-musicians who wish to gain a better understanding of music, whether it be the basic fundamentals of music or the study of popular genres such as classical, jazz, and pop music.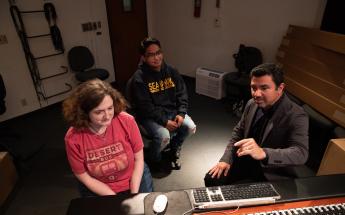 MUS 101: Fundamentals of Music
is offered for the non-music major who wishes to study the basic rudiments of music, including notation, rhythm, major and minor scales and key signatures, intervals, chords and chord progressions.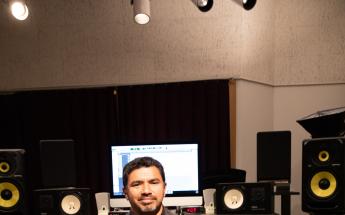 MUS 111: Music Appreciation
is an introduction to music and musical masterpieces. They are presented through lectures, reports, and recordings. The course is recommended for the general college student who wishes to improve his/her understanding of music.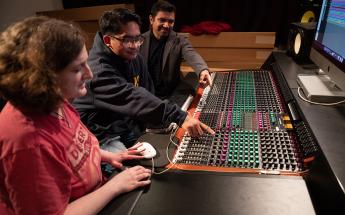 MUS 116: Survey and History of Rock, Pop, and Soul Music
is an introduction to popular music styles covering their origins, stylistic development and cultural impact. this course is designed to increase student awareness of the relationship between popular music and society.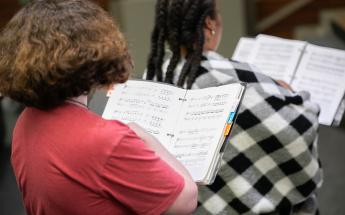 MUS 141: Jazz Appreciation
is an introduction to music approached through the study of American Jazz. An in-depth understanding of the music is developed by tracing historical, cultural, political, and musical influences that shaped jazz. CD's, DVD's, the Youtube website, and live concerts provide the musical experience.